Hola ! The preparation for the Salsafestival Switzerland run at full speed. Like the previous two years, we are planning on having various special offers like for example free Kizomba and Bachata crash courses prior to the parties, Salsa kids classes and many more surprise specials.
Don't hesitate and get your ticket today at a favorable price! Pre-Sales is speeding up and a lot of fullpasses are gone already! Prices go up every end of the month!
» Get your tickets here!

Workshops
The first version of the workshop schedule with around 80 classes to date is already online for you! Get it all with a full pass!
» Click here to view the most recent workshop schedule.

Stargate

Every year, solo artists and dance groups get a chance to show their talent on stage at the Stargate Show. This competition takes place on Saturday February 27th, 2016 during lunch break on the main stage. Five international artists from the Salsafestival line-up will form the jury. The winner will be given the opportunity to perform in the Saturday evening program.
You are keen on showing what you got on a big international stage?
Then hurry up as we only select 6 groups/couples to the competition!
» Click here to register.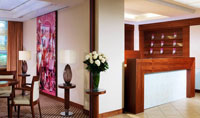 Hotels
Book your room now with one of our partner hotels. Check them out on our website and benefit from special rates.
» salsafestival.com/hotels
Salsaludos
Thomas Stadler, Patricia Petrolo and Steven Hafner
Salsafestival Switzerland
»
Formát pro tisk
Copyright © since 2003 SalsaOnline.cz | email:
redakce@salsaonline.cz
design, programování, maintaining od
Internet Design s.r.o.